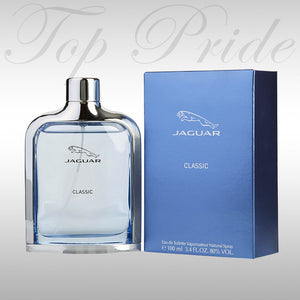 Jaguar Classic Blue EDT 捷豹經典藍色男士淡香水100ml
HK$150.00

HK$150.00

Save HK$330
---
---
Jaguar Classic Blue men's fragrance, with a shiny aluminum bottle cap, also sees the master's design style. After the introduction of the X-Type premium car, the designer created a new design with this car as a design. The scent of perfume, along with the fluent silver aluminum strip wrapped around the bottle, is even more distinguished!
Ocean Tune ;
Top note: seaweed, sandalwood ;
Middle notes: vetiver, cardamom, sandalwood ;
After adjustment: sandalwood, musk, lavender, mint.
香 調: 木質花香調 、 海洋清新調
前 味: 柑橘、佛手柑、圓柏漿果、薰衣草、羅勒、大茴香
中 味: 橙花、蓮花、生薑
後 味: 白麝香、檀木、安息香 
---
We Also Recommend