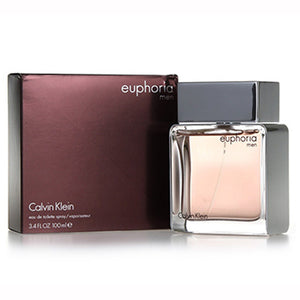 CK Euphoria Men EDT 誘惑男士淡香水100ml
HK$280.00

HK$280.00

Save HK$410
---
---
The addictive, fresh oriental fragrance of Calvin Klein Euphoria Men blends crisp, modern freshness with a sexy, rich signature. Ginger pepper cocktail, addictive patchouli, and a sensuous creamy suede accord create a distinctive signature for this exciting, tempting, and masculine fragrance.
Top note: ginger and pepper
heart note: black basil, sage and cedar
Base note: amber, patchouli, brazilian redwood and suede.
CK的誘惑男士淡香水大概就是所想像的遇見喜歡的男生的那種感覺。 它的味道是那種清新又乾淨的感覺,細嗅還會發現有一點溫柔在裡面,大概每一個女孩子心裡都會有這樣的一個男生的形象,清新乾淨,有氣質,有良好的修養,又更加的溫柔。 那大概滿足了女生對於那種溫柔氣質性男孩的所有想像。 他依舊是非常適合男性的木質馥奇香調。
前調: 生薑和胡椒
中調: 黑色羅勒,鼠尾草和雪松
基調: 琥珀,廣藿香,巴西紅木和麂皮
---
We Also Recommend